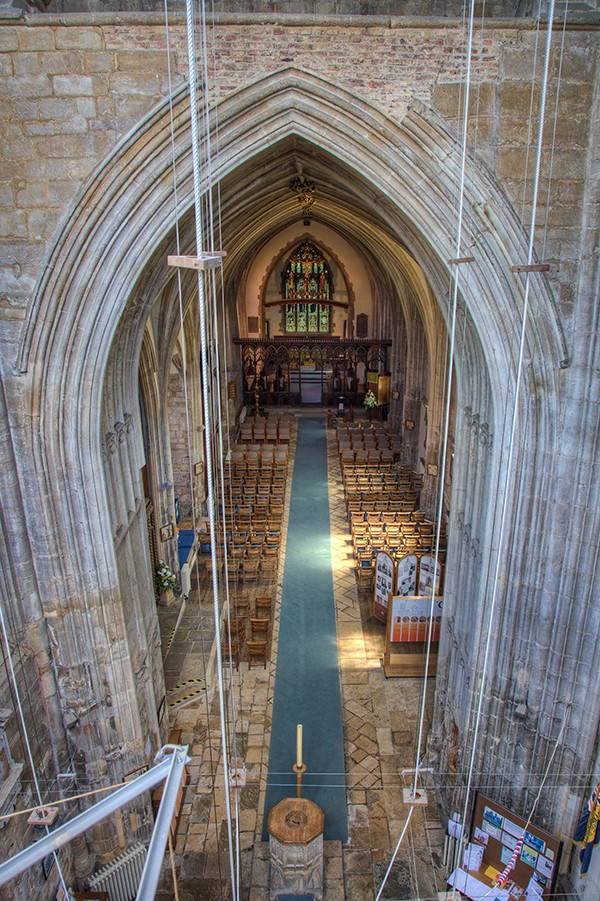 Services
PLEASE NOTE:
Please note that no services are currently being held at Crowland Abbey due to the Coronavirus Pandemic.
We are now having a service every Sunday at 11 a.m. via Zoom. If you would like to join this service, please let Charles Brown, our priest-in-charge, know by emailing him at priest@crowlandabbey.org.uk so that he can send you an email invitation on the Saturday before the service.
Sermons will be available to read on the News and Events page.

Regular Services
Sundays
7.45 a.m.  Holy Communion
11 a.m.     Holy Communion (Sung)
5 p.m.       Evening Prayer
Monday to Saturday 8 a.m.
Morning Prayer (held in the ruined nave or, if the weather is inclement, inside the church)
Wednesdays 
5 p.m.       Holy Communion
Sunday School
On the Sundays that fall within school terms Sunday School is available for primary school age children at the 11 a.m. Sunday service.
Special Services 
To arrange a baptism or wedding or to have Holy Communion brought to you at home, please contact the priest, the Revd. Charles Brown (tel. 01733 211 763)
Christians Together in Crowland (CTC)
Christians Together in Crowland seeks to promote fellowship among Christians who live in around Crowland.
Various events are held throughout the year for which details can be found on the Events page.
The Methodist-Anglican Partnership (MAP)
MAP is a coming together in mission and fellowship of Methodists and Anglicans here in Crowland. It is a new initiative, one that only began in April of last year. Under the aegis of MAP Crowland Anglicans and Methodists have organized a tots and carers group, a youth group, and a study group for people interested in learning more about the Christian faith. MAP is also bringing us together occasionally for worship and social activities. If you are interested in joining any of these groups, please contact Charles Brown.
Events Sponsored by MAP (the Methodist Anglican Partnership)
Tots Group
Every Thursday morning during school terms there is a playgroup for toddlers and their parents or carers at Crowland Methodist Church. Sessions begin at 9.30 a.m. and go on until 11 a.m. Refreshments are provided. All parents/carers and toddlers are welcome. Just turn up on the day.
Youth Group
On Friday evenings during school terms there is a group for young people in Years 5, 6, 7, and 8 at Crowland Methodist Church from 5.30 p.m. until 7 p.m. Young people who have not attended the group before must come to their first session with a parent so that their parent can fill in the necessary registration form for their child. The group activities feature a Bible story plus games, crafts, and refreshments. All children in the above age range are welcome.
Explorers Group
This is a group for adults who wish to learn about the Christian faith in an informal setting. We meet fortnightly on Wednesdays at the Crowland Hub for refreshments and discussion in small groups. If you are interested in coming along to a session, contact Charles Brown on 211763.